"Yes! I Am Ready To Gain World Class Business Building Strategies That Will Grow My Business And Help My Business Owner Clients Grow Theirs…"
I understand that through this training I will learn where to find clients, how to sign up clients & how to work with business owners to double, triple, or 10X their sales and profits.
Millions of business owners are eager to grow their business and are faced with challenges you can help them with. They will be more than willing to pay big money to hire you.
You'll be like water in the desert to them, not only because there's a shortage of coaches that have the skills to help them, but because they're eager to work with people that truly understand their frustrations and challenges.
All you need now is the desire to help these people and a proven system to get clients and get them results.
And that's exactly what you're getting with Big Money Business Coach™.
Plus You'll Get The Following SPECIAL Bonuses Worth $56,000 ONLY Available During This Coaching Call:
PROGRAMS & BONUSES
VALUE

Big Money Business Coach™ + Resources

$25,000.00

6 "Get Clients" Group Coaching Calls With Me Personally

$5,000.00

Big Money Business Coach™ Level II: Advanced Business Coach Training

$10,000.00

Plus, Get These Mega Bonuses…

Free Your Time, Free Your Life: The Time Abundance Program

$1,000.00

Client Attraction And Money Making Mastery (The Business Coach Edition)

$5,000.00

2 Tuition Waivers To My New 3-Day Live Event: CoachCon

$4,000.00

Group Coaching Goldmine

$1,000.00

Free Sessions That Sell: The Client Sign-Up System

$5,000.00

TOTAL VALUE:

$56,000.00

THE INVESTMENT:

$4,997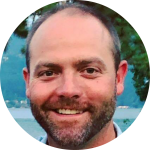 I Signed Up My First Client For $40,000 for 6 Months!
I used to manage a very large construction company with 70 employees and had everything money could buy. I had the big house, the country club membership, the boat and everything I could ever want. The problem was I wasn't happy at all.
I found Christian online and decided to invest in Big Money Business Coach. I completed it in 30 days after working all day at my job and spending the evenings with my kids. Flash forward a month later and I decided to quit my job and fully commit to implementing what I discovered in Big Money Business Coach. I followed Christian's blueprint and I'm happy to say I signed up my first client for $40,000 for 6 months of coaching!
Thanks Christian!
~Donnie Murrell
"Yes, I'm Ready To Get Trained, Get Certified, And Get Clients."
I'm so committed to seeing you get lots of high-paying clients that if you study the training, do the coursework, and implement my system and you don't get clients, we'll give you the extra support you need.
If you still don't get clients, I don't deserve your money and will happily give you a refund during the 90 day guarantee period.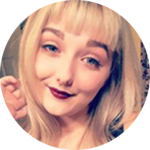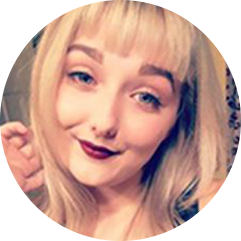 $48,000 Per Client At 22 Years Old!
Your program was actually the first investment I ever made in my business, and I had probaby $500 to my name at the time… but I signed up for your program right then and there…
Now, after going through your program and attending your live event, I charge a minimum of $48,000 per client, and I'm making well over 6 figures per year. I'd say I'm doing pretty well.
~Genevieve Rackham
Join Big Money Business Coach Now.
Get Trained. Get Certified. Get Clients.™