Just a few more steps until your order is finalized.
Reserve Your Seat Now For
"Business Growth Mastery"
4 Days, A Lifetime Of Prosperity
Dear New Big Money Business Coach™,
One of the best bonuses you get with Big Money Business Coach™ is two tuition waivers to Business Growth Mastery…
It can be hard to figure out what works and what doesn't when it comes to business strategies.
It seems everyone talks about the "hot marketing tip of the month", or some new gimmick that's supposed to grow your business.
If you want to bypass that and discover strategies that stand the test of time, I invite you to Business Growth Mastery…
…where you'll discover even MORE business secrets that'll complement what you'll get in Big Money Business Coach™.
Plus, you'll get these strategies in a LIVE setting where you'll experience the energy, connections and networking opportunities a live event has to offer.
Here Are 4 Reasons To Reserve Your Seat At Business Growth Mastery Now:
Reason 1: Watch me coach business owners from stage in 'Business Breakthrough Makeover Sessions'.
I've been coaching business owners for 18+ years (and get paid $100,000 for a single day). And I'm very good at pointing out what's blocking business owners from achieving greater success.
You'll benefit from this in two ways…
Just by observing, you'll get better at coaching business owners because one of the best ways to master coaching is to watch great coaching in action.
From a business owner's perspective, you'll be able to watch what business owners do in their business and be able to do that in your business too.
Believe me, you'll get TONS of ideas that'll help you identify challenges and avoid roadblocks in your own business just by watching me coach business owners on stage.
(The good news is, you may even qualify for one of these hot seats yourself.  You'll have a chance to apply after you claim your tuition waiver for Business Growth Mastery.)
Reason 2: Discover powerful strategies from me, a 4-time Inc. 5000 fastest growing company award winner.
Look, I hate to brag, but my business is growing fast!
We made the Inc. 5000 list of fastest growing companies 4 years in a row, which is rare in our industry.
In fact, my business surpassed 5 million dollars in revenue last year…and continues to grow.
None of this happened by accident.
I'm going to reveal the exact blueprint I used to grow my business fast, so you can follow in my footsteps.
That way, you can take your coaching business to new heights and leapfrog years of trial and error.
Reason 3: Listen to other business experts reveal their secrets to $10 million, $100 million and more!
You will have a chance to listen to other savvy business owners and entrepreneurs who have already blazed the path for business success.
I'm inviting the best of the best to Business Growth Mastery who are in the trenches every day.
They'll reveal their most powerful strategies, so you can implement them in your coaching business.
Our Guest Experts Include: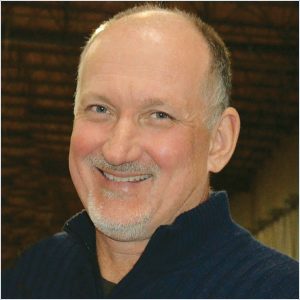 Reid Tracy: President and CEO of Hay House Publishing
Reid helped grow Hay House from $2 million to over $100 million. It is now the largest and most influential self-empowerment publishing company in the world. He's also responsible for establishing Hay House's offices in New York, London, Sydney, Johannesburg and New Delhi.
He has a two part talk where he'll share: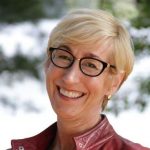 Annie Pratt: Former CEO of The Coffee Bean & Tea Leaf
Annie is the master at developing leaders and teams that drive rapid and sustainable results.
Her two part talk will cover:
And other special guests…
You'll truly get what's working now in business when you claim your tuition waiver to Business Growth Mastery.
You'll also get energized and inspired by their stories so you can think bigger about your business…and life!
Reason 4: Walk away with a business plan, marketing plan, and strategic action plan for success!
Look, this isn't an event where you're going to just sit there and watch presentation after presentation.
You're going to watch me perform "hot seats" with other business owners.
You'll discover new strategies.
Then we'll sit down and create a business plan, marketing plan, and strategic action plan that'll take your business to new heights. You'll walk away knowing exactly how to grow your business faster and easier than ever.
Believe me, it's amazing how fast you can grow your business once you have the right plan.
This sure beats overanalyzing, procrastinating and ending up getting distracted.
Business Growth Mastery will give you clarity and direction so you can move forward confidently in your coaching business.
Reserve Your Special Seat Now
You have a tuition waiver to Business Growth Mastery, so you don't have to pay the $5,000 price for the event like everyone else. Just cover the $99 registration fee to save your seat.
This is the only way to absolutely guarantee your seat at this event.
***IMPORTANT NOTE***
After you leave this page, your ticket goes back into the general ticket pool to sell to others, and will ONLY be available to you later, if it isn't sold out.
So don't risk missing out on this opportunity.
Just choose the option you want below, and I look forward to seeing you there!
Business Growth Mastery
October 23 – 26, 2018
San Diego, CA
Go VIP
Want a more exclusive experience at Business Growth Mastery? Then I invite you to come as one of my special VIP guests!
VIP means you will:
It's extremely valuable to go VIP, and there are a very limited number available. VIP tickets are an extra $1000, but since you joined us for Big Money Business Coach™, instead of $1000 to go VIP, it's only $297.
It's your choice. Either way, register your regular ticket for just $99, or VIP ticket for $297.
Congratulations again, and I look forward to working with you inside the Big Money Big Coach™ program and meeting you at Business Growth Mastery.
Big Love,
Christian
ps. Coming to this event will make you more motivated, more inspired, and you'll absorb all the ideas much faster by being at this live training.
Business Growth Mastery
October 23 – 26, 2018
San Diego, CA
*Due to the exclusive nature of this live training, there are no refunds or cancellations for this event.